Editorial board
The Page (pg) media project is a modern business media source.
The Page (pg) promotes the development of Ukraine's economy by informing businesspeople, investors, economically active readers in our country and abroad about the events in economics, business, government circles. We publish facts, opinions, articles and commentaries that inspire our users to open new business ventures and help them make decisions in the area of investments.
Our team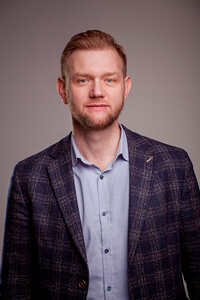 Andrii Yukhymenko
Chief Editor
Andrii Yukhymenko has been working in business journalism for over 15 years. For 10 years he has been working in Kommersant (Ukraine), where he went all the way from being Correspondent to Deputy Chief Editor and Head of Business Unit. He has also worked as the Editor of Business section in NV. Andrii Yukhymenko is one of the authors and anchors of Persha Shpalta program broadcasted on UA: Pershyi TV channel. He also was the presenter of Denhi Vpered economic program aired on NV radio. Since December 2018 he has been working on the development of the page portal.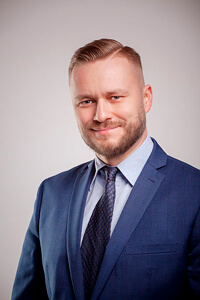 Oleg Gavrysh
Deputy Chief Editor, Special Projects Manager
Oleg Gavrysh started his career as a journalist in the Business newspaper in 1997. Up to this time he has worked in dozens of Ukrainian and Western media: Kommersant, Vedomosti, Forbes and many others. In 2014 Oleg Gavrysh together with Andrii Yukhymenko created Persha Shpalta program (UA: Pershyi TV channel), as well as Pershyi na Seli program. Both projects are profitable. Oleh Gavrysh got an Executive MBA degree in Edinburgh Business School.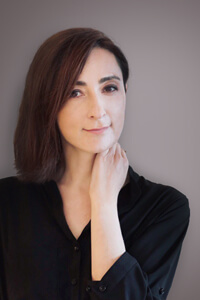 Yana Paniushkina
Editor of the page - Style
Yana Paniushkina is a beauty-journalist with many years' experience. She is also the anchor of the Style section of Persha Shpalta program (UA: Pershyi TV channel). Her areas of expertise: make-up, perfumes, fashion, beauty, sport, fitness. She worked in Kommersant (Ukraine) and Forbes (Ukraine). She is the contributor of Vogue (Ukraine). During her career, Yana Paniushkina has written and edited articles for dozens of best sources of Ukraine. She is the one who knows everything about the style of businesspeople.